Law Office Vodičar
The title »Specialist for Civil Law« guarantees that the holder possesses exceptional qualifications in civil law, as well as associated fields. The Slovenian Bar Association only awards the title to candidates who have proven practical experience and theoretical knowledge in specific field of Law.
attorney-at-law, dr. iur. Aleš Vodičar, LL.M., certified specialis
member of the Bar Association of Slovenia
2012 – he gained from the Slovenian Bar Association the title, Attorney Specialist for Civil Law
2009 – he gained the academic title Assistant of civil law
2005-2008 – he was employed by the Law Firm Čeferin (Law Office)
2004 – he accomplished his Master's studies in Germany, at the University of Augsburg, where he enrolled in doctoral studies in the field of contract law as a DAAD's scholar and accomplished them successfully in 2007, his doctoral thesis topic was »Schadensersatz bei Vertragsverletzungen« (Tort Claims in Cases of Breach of Contract)
2002-2005 – he was employed at the Higher Court of Ljubljana
2002 – he graduated at the Faculty of Law of Ljubljana with Title: Open trial – Case management (comparison between Slovenian, England and Germany)
He communicates in Slovene, English, German, Croatian, Serbian, French and Italian.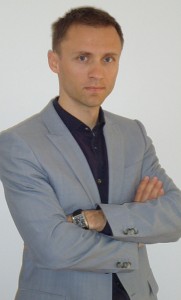 Law Office Vodičar
Cigaletova 7, 1000 Ljubljana
tel: +386 (0)1 232-15-10; fax: +386 (0)1 232 15 17
gsm: +386 (0)31 338-581
e-mail: info@vodicar.si
Do you have a question for us?
[contact-form-7 404 "Not Found"]